WHAT'S IT LIKE TO WORK FOR EDUCATERERS?
Emma Folly, Catering Supervisor at Henry Hinde Infant School in Rugby: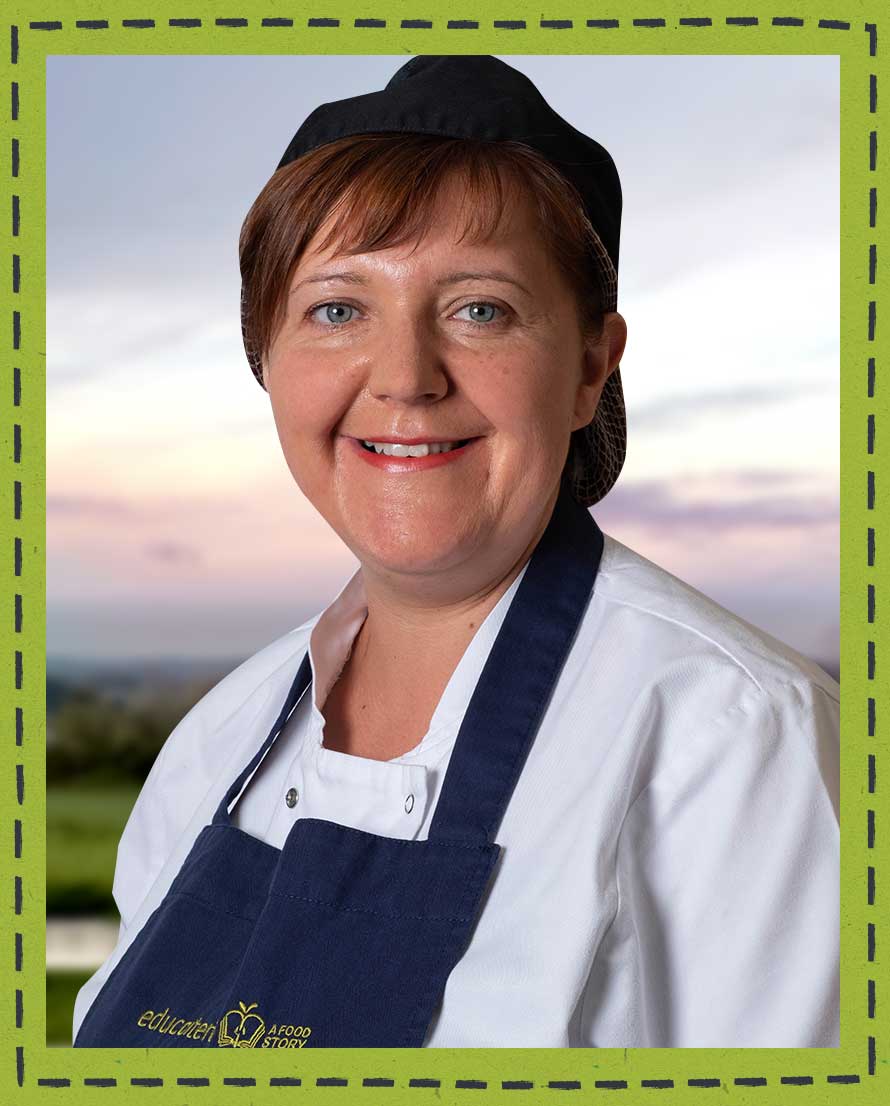 "Since I started working for Educaterers in 2014 I've had lots of opportunities to participate in all sorts of exciting projects. I'm part of the menu planning team, which means I have a real say in what goes on our menus and I've been on a farm visit to see how our food goes from the field to the plate. "
"Recently I've been seconded to the Operations Team supporting our Area Manager in Rugby to oversee 20 contracts across the area. I've really enjoyed carrying out audits in the kitchens, gathering feedback at student councils and meeting our clients."
"As a qualified chef, my first love is cooking great healthy food for my young diners and I also enjoy the opportunity to do something different for themed lunch events – our' invite a grandparent to lunch day' was especially successful. "
"I won't lie, kitchen work is physically demanding and you need to be a team player, supporting one another to bring everything together on time for the all-important lunch service. There are fun times too and plenty of opportunities to progress here at Educaterers if you are looking for a long term career."
"If you have a keen interest in food, enjoy working with young people and have a flexible, can-do attitude then I would strongly recommend a future with Educaterers."